 A common Australian condition
Fungal Nail Infections are a thing of the past, thanks to the use of carefully controlled Laser at Azure Medical. Be gone time consuming, inconvenient creams that take forever to work. No more to anti-fungal tablets that need to be taken for several months (where the potential side effects are not worth it). Helloooo Laser.  
 Carefully controlled laser light can be used to penetrate the nail and kill off the fungus, giving a long-term cure. And with no medications required, no downtime, and a short treatment period, it's little wonder why we are seeing more demand for this new solution to a sometimes rather embarrassing problem.
Suitable for patient with a fungal nail infection (fingers or toes)
4 treatments, 1 week apart
No medications required
Less hassle than using anti-fungal paints for extended periods of time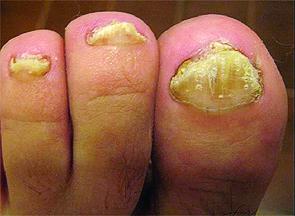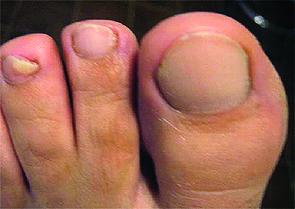 Fungal Nail Infection FAQs