Confident, glowing skin can be hard to fathom. But if you've tried (almost) everything without success but aren't quite ready to throw in the towel yet, you'll be happy to know that laser acne scarring treatments actually do work. 
Medical-grade lasers resurface and rejuvenate the skin to reduce acne scars, finally giving you the skin confidence you've been lusting for so long.
But is the word 'laser' stopping you from taking the next step because you think the treatment could be painful? Read to discover the facts that will demystify some of the tall tales including how the treatment works, if it hurts and what to expect in the process.
Does laser scarring treatment hurt?
Not really. At worst you'll feel a little hot and "zappy". This is thanks to the strong anaesthetic cream we apply to your face one hour before your treatment is performed. This cream works to numb the skin, providing full comfort through your treatment. In addition to this, we use a cool air blower on your face through the treatment which helps to reduce any discomfort. Most patients don't find laser acne scarring treatment very painful or unpleasant. In fact, most people find the treatment is nowhere near as bad as they were expecting!
How laser acne scarring treatment works
Laser treatment works by using a special type of light absorbed by various parts of the skin. In the case of laser acne scarring treatment, the laser light is actually absorbed by the water in the skin. This light then rapidly heats up which leads to the vaporisation of tissues in a very precise and controlled manner. 
This vaporisation causes a level of controlled trauma to the skin which stimulates a process of healing, rejuvenation, production of new collagen and an improvement in appearance and structure, ultimately zapping away some of those uneven surfaces.
Let's take a look at it step by step.
What to expect during the treatment
Step 1
When you come to our clinic for a Laser Acne Scarring treatment, we start off by taking photographs of your face. These photos are kept in your confidential medical records to document your progress and give you better insights as to how you are individually responding to your treatment.  
Please be assured that photographs will not be used or sent elsewhere without your express permission. We take medical confidentiality very seriously, as a Medical Centre.
Step 2
A local anaesthetic cream is then applied to the face. This makes the skin feel numb and tingly, working to reduce any discomfort that may be caused by the laser.
Step 3 
The actual laser treatment itself takes around 30 minutes. During this time you will be wearing eye patches or glasses to protect your eyes. While nothing actually touches the skin, the laser light that hits the skin surface feels a little "zappy" but is not painful. To add extra comfort to the experience we have a cool air blower positioned directly on your face. Gradually we go over the treatment area, first with a "fractional" treatment, to break down deep scar tissue, then with a light to moderate peel to remove damaged surface layers of skin cells. 
Step 4
After your treatment, the doctor or a nurse will apply a silicone gel or cream to the face to keep it cool. Then after 30 minutes or so you will be ready to go home. 
Step 5 – Aftercare 
Aside from using the silicone wound gel, avoiding excessive exercise for a few days and drinking plenty of fluids, aftercare for laser acne scarring treatment is relatively simple and straightforward. There's really no other special measures required and many say it feels no worse than a bad dose of sunburn. In fact our patients are usually amazed at how quickly they recover requiring no special painkillers or other medications. Our nurse will also keep in touch to monitor your progress, arranging your next treatment after around 6 weeks.
Side effects
Because the laser we use at Azure Medical is a high-end modern laser operated by medically trained doctors, we have the ability to tailor your treatment precisely to your individual skin and medical circumstances. Therefore, laser treatment at Azure is very safe with minimal side effects. Most of the time it just feels and looks like you've had a bit of a dose of sunburn.
Treatment recovery time
The redness you get as a result of the treatment lasts for approximately three to four days. Then at approximately day four your skin will start to peel (just like a sunburn). We like to suggest the total down-time for laser scarring treatment is between 7 to 10 days.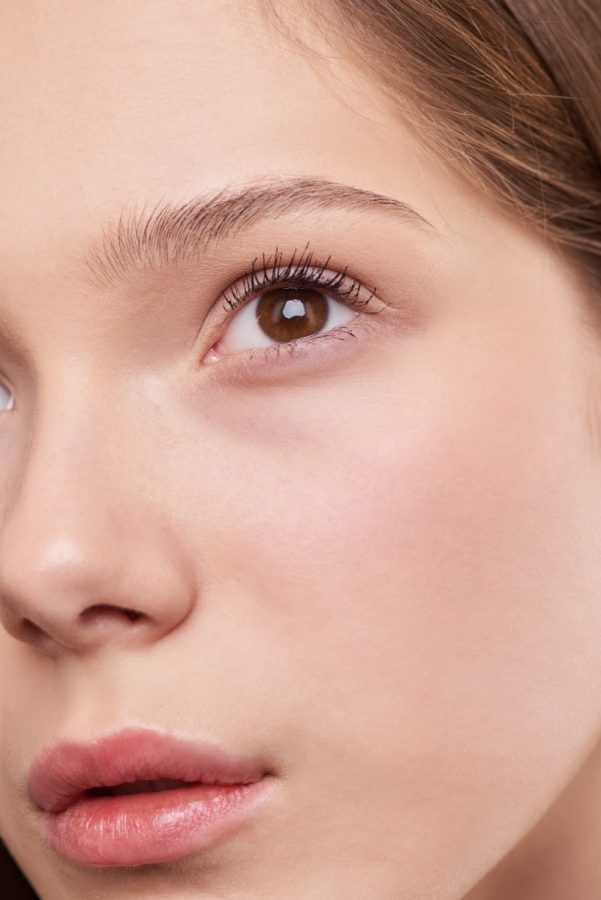 Other benefits of laser treatment
While you may be treating acne scarring, you can also walk away with some other great skin benefits. Laser is used for many different skin issues – for example it can be used to:
Decrease the appearance of fine lines in the face

Treat loss of skin tone

Improve complexion

Reduce redness and flushing

Help to improve excessive pigmentation of the skin.
So you may find that after your laser treatment you have a smoother, more glowy complexion too. 
Aftercare
Directly after your sessions we will recommend you use medical-grade silicone gel to help it heal as effectively as possible. It is also important to keep your skin away from the sun and damaging UV light after any laser treatment. While the best answer to this is to stay out of the sun completely, we know that's not always possible. Therefore we highly recommend the use of high quality sunscreens every day for (at least) the first month after treatment, to protect the skin and it's regeneration process. 
If you're ready to take the next step, don't let the perception that the acne scarring treatment is painful stop you. We will work with you every step of the way so you feel confident you get the results you were hoping for. Contact us for an obligation-free chat to see if you're a good candidate.