We all have a dream of what our ideal body looks like, so you wouldn't be the first one to wonder what the secret is to achieve it – without surgery or unrealistic diets. Yet the answer is simple!  Velashape. This treatment can help you tone up your figure and tone down any stubborn fat or cellulite that you just haven't been able to budge. Welcome to your future of confidence and long-lasting results.
What is Velashape treatment? 
Velashape contours, shapes and slims the body, targeting cellulite and unwanted body fat. It's non-invasive, non-surgical and best of all, Velashape really works. If you're trying to bust stubborn fat that just won't budge or finally rid that pesky cellulite, you can finally achieve the results you've been dreaming of without any downtime or major discomfort.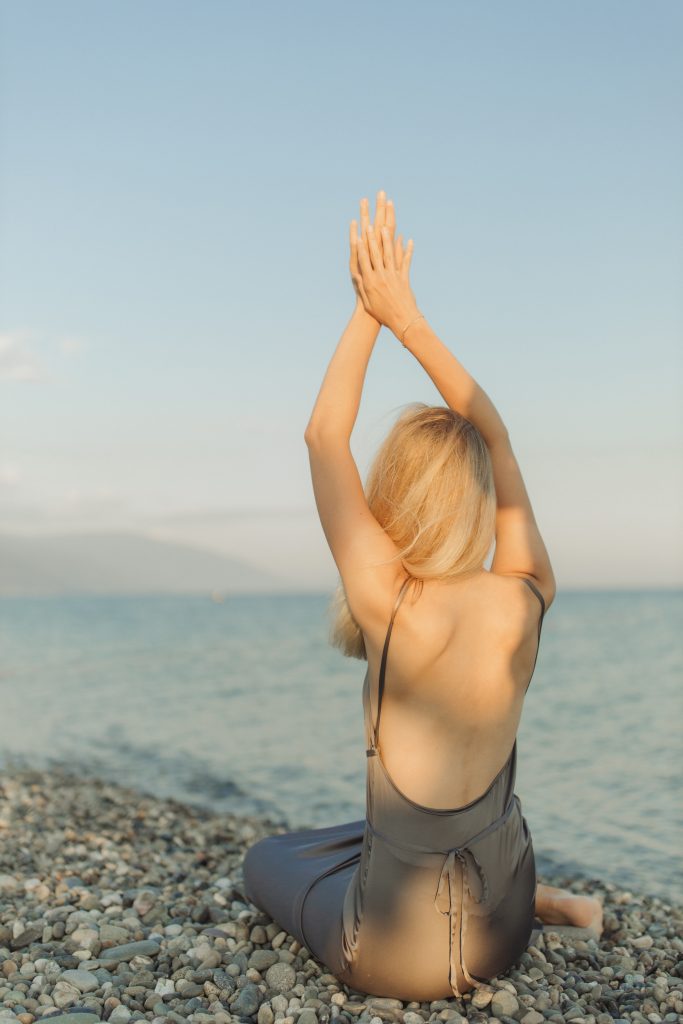 How Velashape works
There are no fad diets here, just real results, backed by science.*
Velashape is the only weight loss treatment that combines elos technology with vacuum and deep-tissue massage to reduce cellulite and contour the body. It works by targeting and heating your fat cells, the surrounding connective tissue and the underlying dermal collagen fibres. 
While you may not be able to spot target fat in the gym, Velashape results in a localised reduction in skin laxity, body volume and improves overall structure and texture in targeted areas. Equipped with different sized applicators, the compact Velashape machine is able to treat specific trouble spots like the abdomen, arms and neck. It does this by stimulating the production of collagen and elastin with its targeted combination of heat and vacuum technology.
Coolsculpting vs Velashape
Coolsculpting or cryolipolysis is the polar opposite to Velashape. It uses controlled cooling to target the fat cells instead of light and heat. But they're similar in other ways, both treatments are non-invasive, are backed by science* and have proven results behind them. So is Coolsculpting or Velashape best for you? Well, every body type is different and every patient has different treatment goals so it's best to have a chat with one of our doctors or nurses to identify which of the two is going to work best for you. 
Learn more about Coolsculpting here.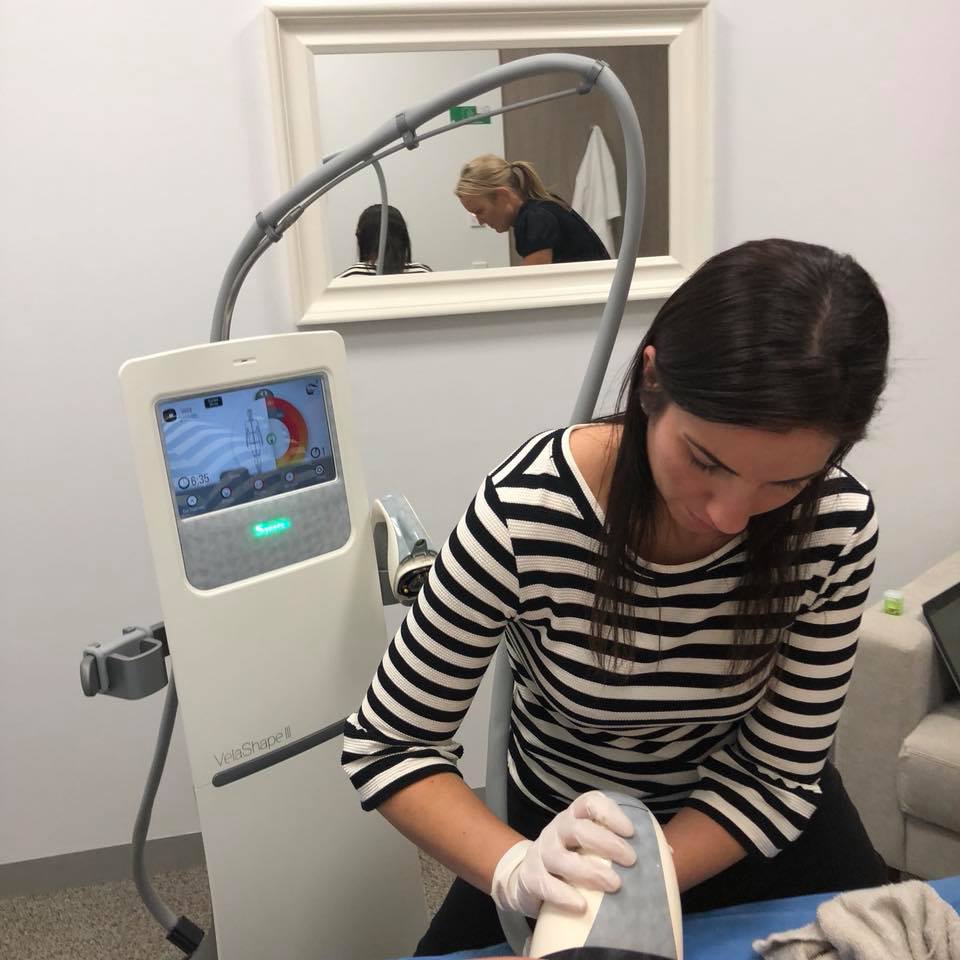 Does Velashape hurt? 
No, Velashape does not hurt. Discomfort is kept to a total minimum and there is no downtime after treatment. You'd feel more sore after an intense gym session!
Velashape treatment process
So now you're probably thinking, "Yes, I'm interested in Velashape. But what exactly happens during treatment?" Well, don't fret! So you know exactly what to expect during your Velashape treatment, we walk you through the process step-by-step:
Step 1: On the day of treatment we identify your area of concern and discuss the appropriate treatment
Step 2: You'll lie on the treatment bed with clothes on and the treatment area uncovered.
Step 3: We apply a Cooling Gel over the treatment area.
Step 4: The Velashape applicator is activated, moving rhythmically and continuously on the treatment area for the appropriate time. During your session the heat will increase to over 40 degrees and is maintained here to achieve the outcome. For your comfort we reapply the gel as necessary over the average treatment time of approximately 30 minutes. What it feels like: You'll experience a warm massage sensation from a combination of infrared heat, bi-polar radio frequency waves, pulsed vacuum and deep tissue massage rollers etc.
Step 5: You're all done! Your skin is wiped free of gel and you can go on with your day – no downtime.
Step 6: Book your next appointment. You will likely need 3 – 4 appointments to get the most out of your Velashape treatments.
Velashape results
Most patients find that they need about 3-4 treatments to get their ideal results but you can see significant progress after just one session. Best of all, the results are long-lasting and really work. Don't believe us? The results speak for themselves, take a look at these Velashape before and after photos: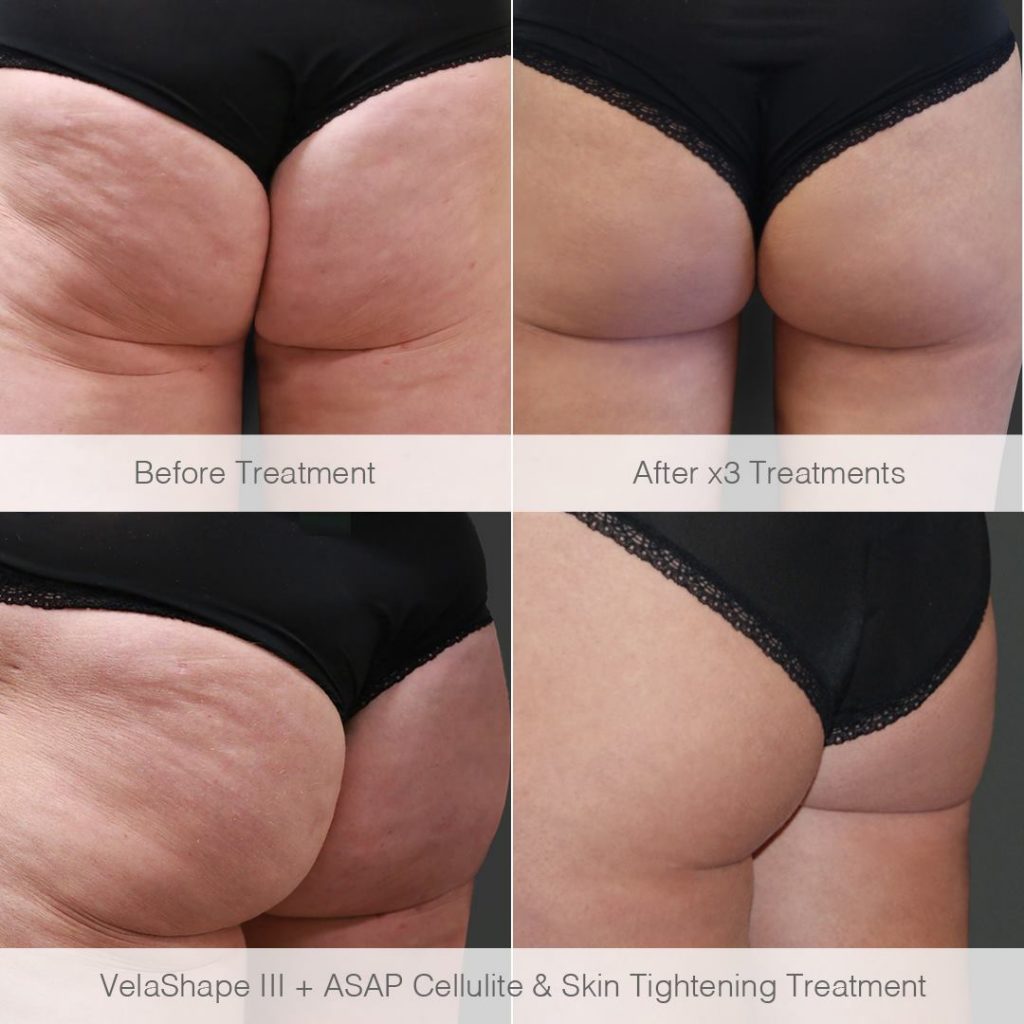 What happens after your Velashape treatment
One of the biggest strengths of Velashape is how little aftercare you need to do. You can resume business as usual right after treatment! We do recommend that you engage in some kind of mild exercise post-treatment (like a brisk walk) to help the lymphatic system metabolise the fat released. We also recommend drinking more water on the day of treatment.
Celebrities who use or have used Velashape
People Magazine have said Victoria Secret models use VelaShape before their fashion shows to tighten skin and contour their body. The Kardashians have also tried this treatment (see KUWTK episode.) Other reports of stars have also used Velashape to maintain their bodies which are in constant limelight:
Demi Moore

Britney Spears

Madonna

Sharon Stone + more.
If you're ready to make your cellulite reduction goals a reality or just want to have a chat about your options, book an appointment with one of our helpful cosmetic specialists now.