Hot sand, cold drinks and the cool ocean breeze softly hitting your skin. In Perth it's always swimwear season!
We're so lucky to enjoy Western Australia's weather all year around, not just in the warmer months. But there is one ticky little downfall – you never know when you're going to plan an impromptu swim sesh, and if you like silky smooth skin this can be a problem. 
Enter your new Holy Grail: laser hair removal. 
You can kiss sneaky unshaven skin sorrows and the dreaded razor rash goodbye. Instead, you can say hello to lounging around at Cottesloe Beach in your favourite togs, or popping down to Fremantle for an impromptu Bathers Beach trip at the drop of a (straw) hat.
Laser hair removal is the safe and hassle-free permanent solution that will let you look and feel your best all the time. 
Read on to learn why laser hair removal is your best option.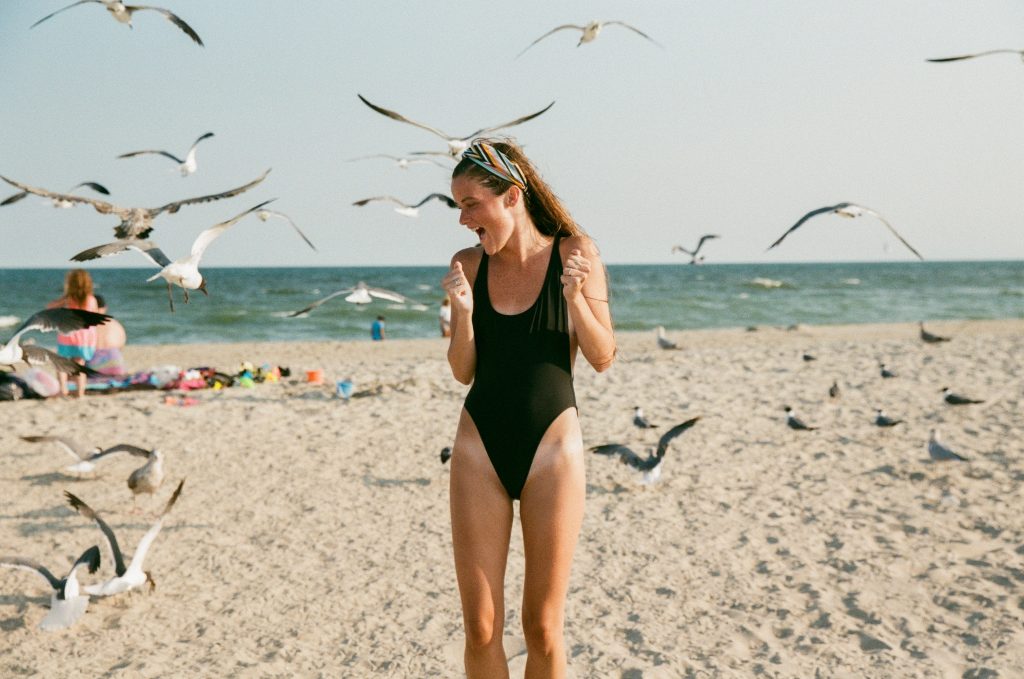 Who is eligible for laser hair removal?
At your first consultation, your doctor or dermal therapist will assess your eligibility for laser hair removal. Here are the main factors: 
Pigmentation: The amount of pigment in your hair will influence eligibility  (blonde, grey, white and some lighter red hairs will not work for laser hair removal)

Tattoos: Laser hair removal needs to be done around any tattoos 

Pregnancy: If you're pregnant, it's best to chat with your doctor to determine your eligibility

Roaccutane: You must wait at least 6 months from when you stop taking roaccutane or other similar acne medications before getting laser hair removal

Long term antibiotics: If you're currently on antibiotics for acne or rosacea, it's best to consult with your physician first. 
Laser hair removal for different parts of your body
Laser hair removal is safe for any area where unwanted body hair grows, and is suitable for both men and women! The most popular areas are: 
Bikini area 

Facial hair and peach fuzz 

Arms and underarms 

Legs

Back 

Chest. 
How laser hair removal works and what to expect
Booking your treatment:
Before you get laser hair removal, you'll need to pop in for a free or bulk-billed consult to ensure you're a suitable candidate. To prep for the treatment removal, we recommend you shave the targeted area 1-2 days in advance. 
Pre-treatment care:
3 weeks before: Avoid waxing, tweezing, chemical hair removal and epilators from this point

2 weeks before: Avoid chemical peels, laser skin treatments and botox or dermal fillers 

1 week before: Minimise UV exposure – you can't receive treatment with sunburnt or recently sun tanned skin, avoid fake tan and exfoliate to remove any remaining pigment. You should also avoid any skincare products with AHA's, BHA's, retinols, retinoids, Tazorac, Differin or hydroquinone. If you're unsure if your skincare is okay, ask your doctor or dermal therapist. 

1-2 days before: Shave the target area
During treatment:

A special laser sends pulses to your hair follicles, which causes them to rapidly heat up and destroy the follicle. The sensation is similar to an elastic band snap to the skin. During the treatment you'll also have cool air blown onto the area for comfort. Most of our patients find it more comfortable than IPL and better than they expected. 
After treatment:
Directly after treatment you may experience some mild redness or irritation and can have aloe vera gel applied to soothe your skin. 

Avoid UX exposure for a week following treatment 

Do not puncture any blisters that might appear after treatment

Avoid makeup on the treated skin for 24 hours and until the redness disappears 

Avoid anything that will heat up your body temperature for 24 hours after treatment, this includes exercise and hot showers. 
Products to use after laser hair removal:
For discomfort: Discomfort after treatment is mild, but common. Apply aloevera gel, cool towels, cold packs and take over the counter medication like panadol if necessary

For sun protection: Ensure you use a broad spectrum sunscreen (UVA + UVB) and that it is at least 30+

For broken skin: If you cut, scratch or get blisters on the treated skin while it's healing, apply an antibiotic ointment to prevent infection

For moisturisers: Apply a non-comedogenic moisturiser designed for sensitive skin 2-3 times a day as needed after treatment while your skin heals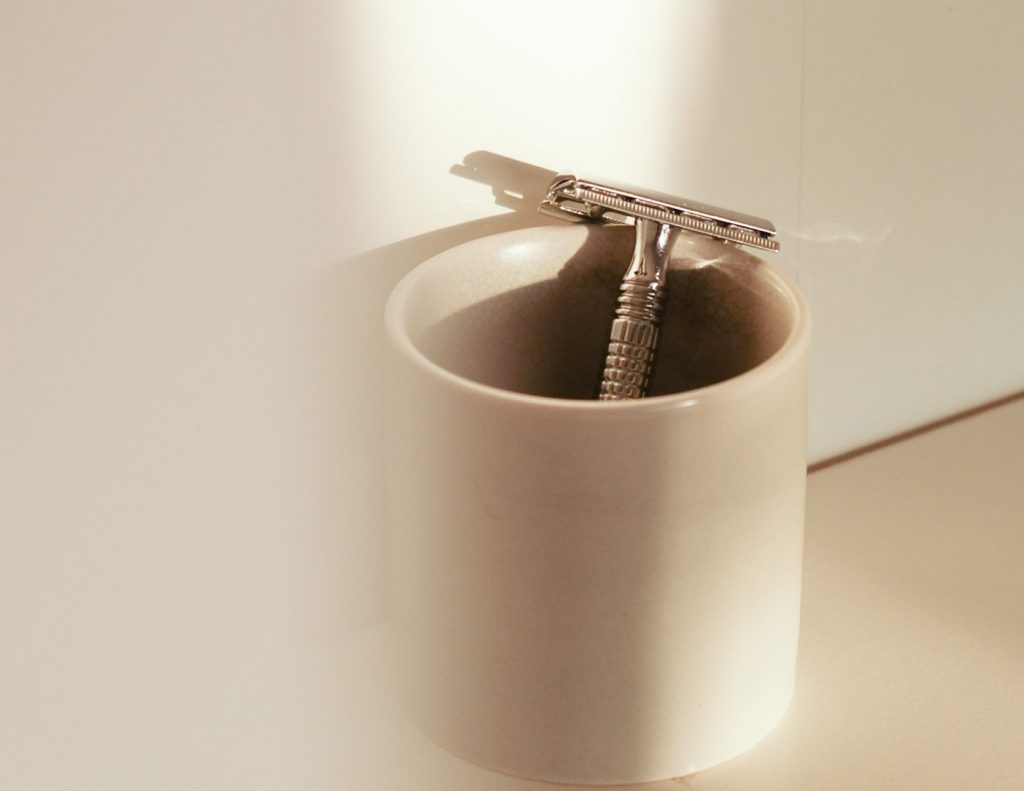 How many appointments will you need?
Every part of the body, and every individual is different, but on average most patients see significant hair removal after a couple of sessions. On average it takes 10 sessions for permanent hair removal, spread out with a 4-6 week wait between treatments. As you have more sessions, the interval between treatments gets longer. 
Recovery time and side effects
There is minimal downtime after laser hair removal and you can go back to work right away. You should however avoid sun exposure for 2 weeks following treatment as well as heat and exercise for 24 hours after. You may experience some redness and irritation directly after treatment which can be alleviated with aloe vera, cold compresses and over the counter medication if needed. 
Is laser hair removal safe for sensitive skin?
Laser hair removal is actually one of the most popular, and successful, hair removal treatments for sensitive skin as patients find it much less irritating than waxing, shaving or IPL. If you do have sensitive skin, you can have a small patch test done in advance of your treatment to see how it reacts. 
The cost of laser hair removal
The cost of laser hair removal varies depending on your provider but with these types of treatments, you really do get what you pay for. It's important to select a reputable provider as if done incorrectly can cause serious skin damage or burns. Cheaper clinics generally do not have access to Medical Grade Class 4 lasers, which are the only lasers clinically proven to permanently remove hair, beauty grade lasers are only capable of reducing future hair growth and are not a permanent solution. 
Laser hair removal costs at Azure Medical in Perth
At Azure Medical, you'll save 20% if you get treatment on three or more areas, plus as laser hair removal is a permanent solution, it's very cost effective as you won't have to keep booking in for repeat sessions over the years after your round of treatments is complete! See full price list here.
If you want a hassle free solution to hair removal that's permanent and painless, many patients find that laser hair removal is their best option! If you're ready to find out if laser is right for you, book a consultation online now or learn more about laser hair removal here.